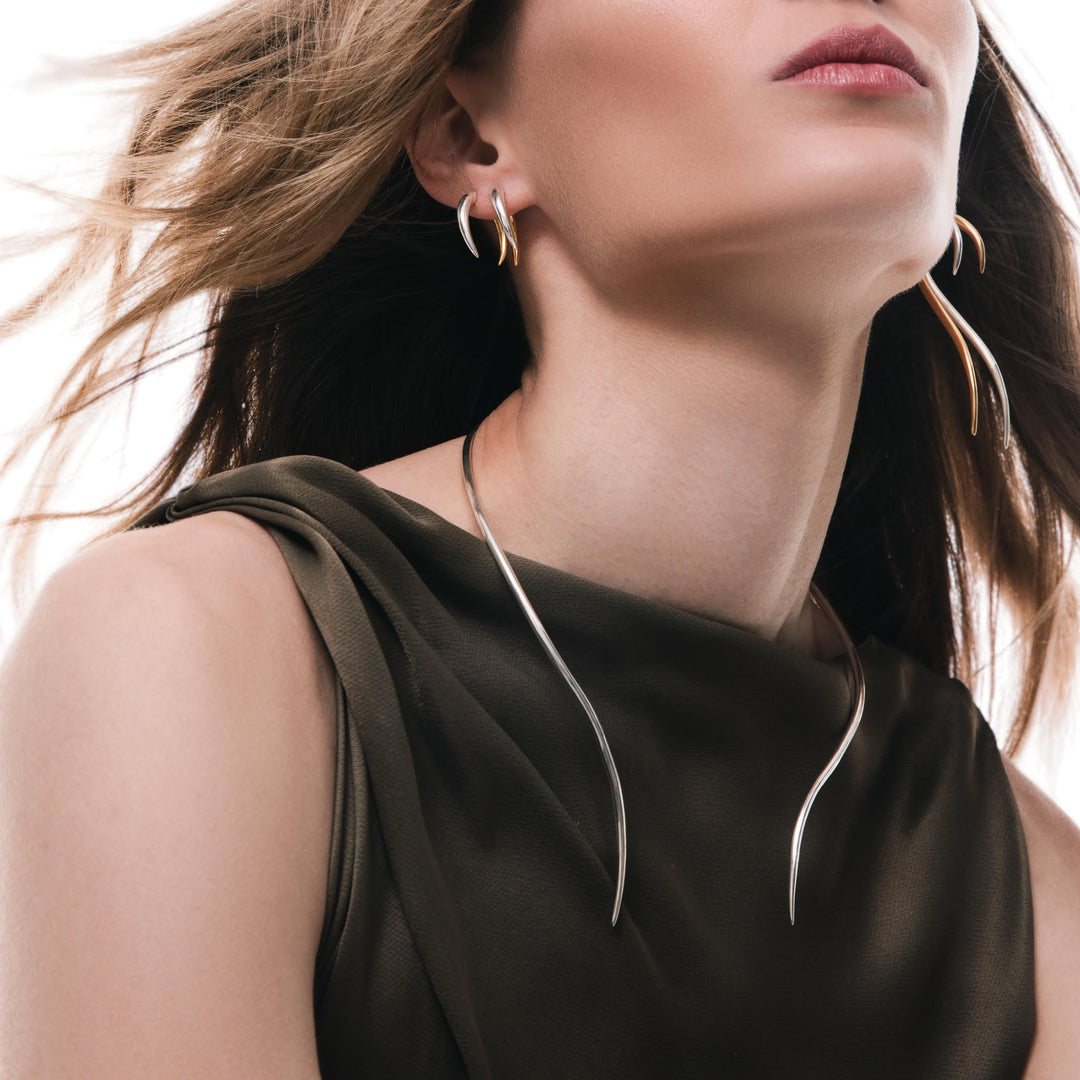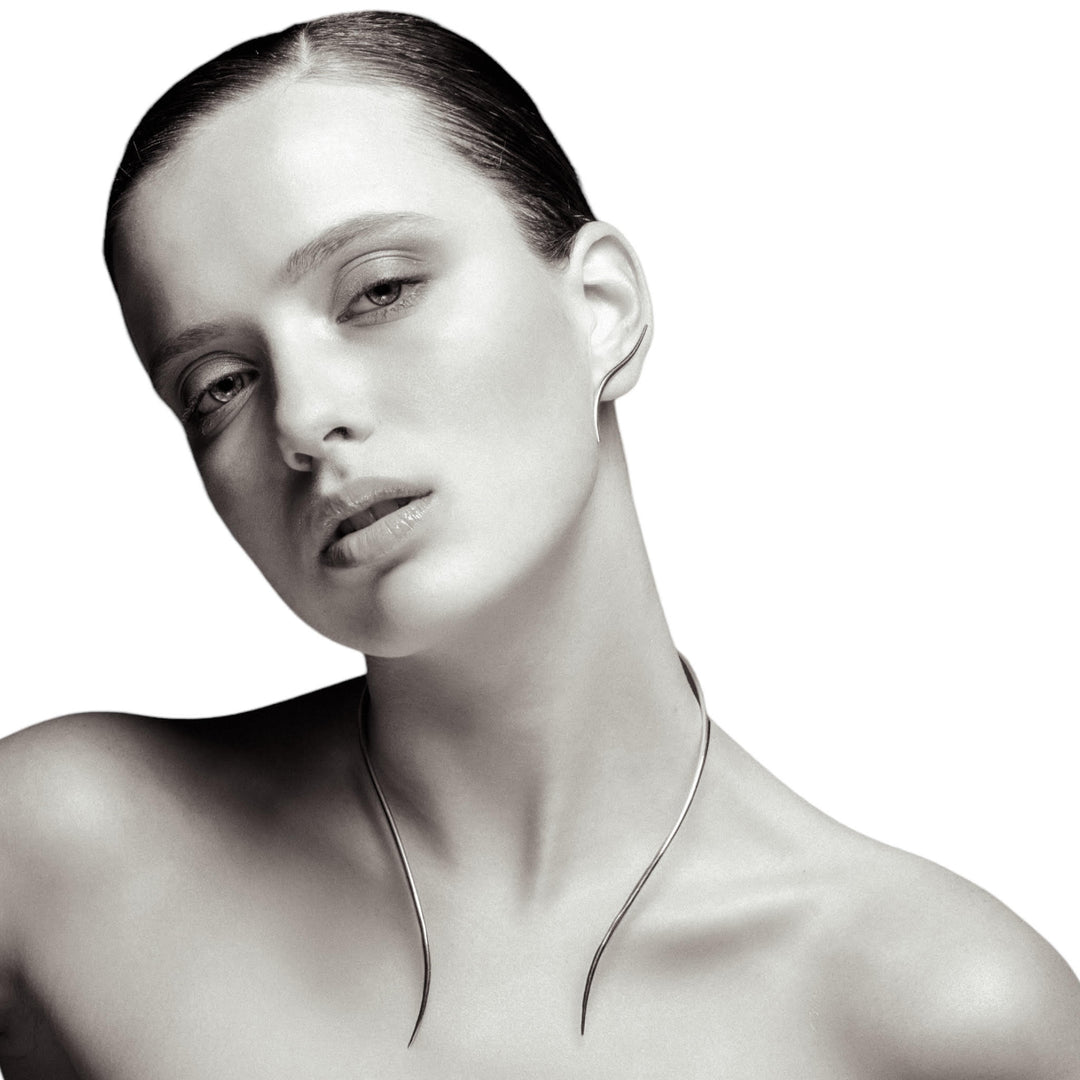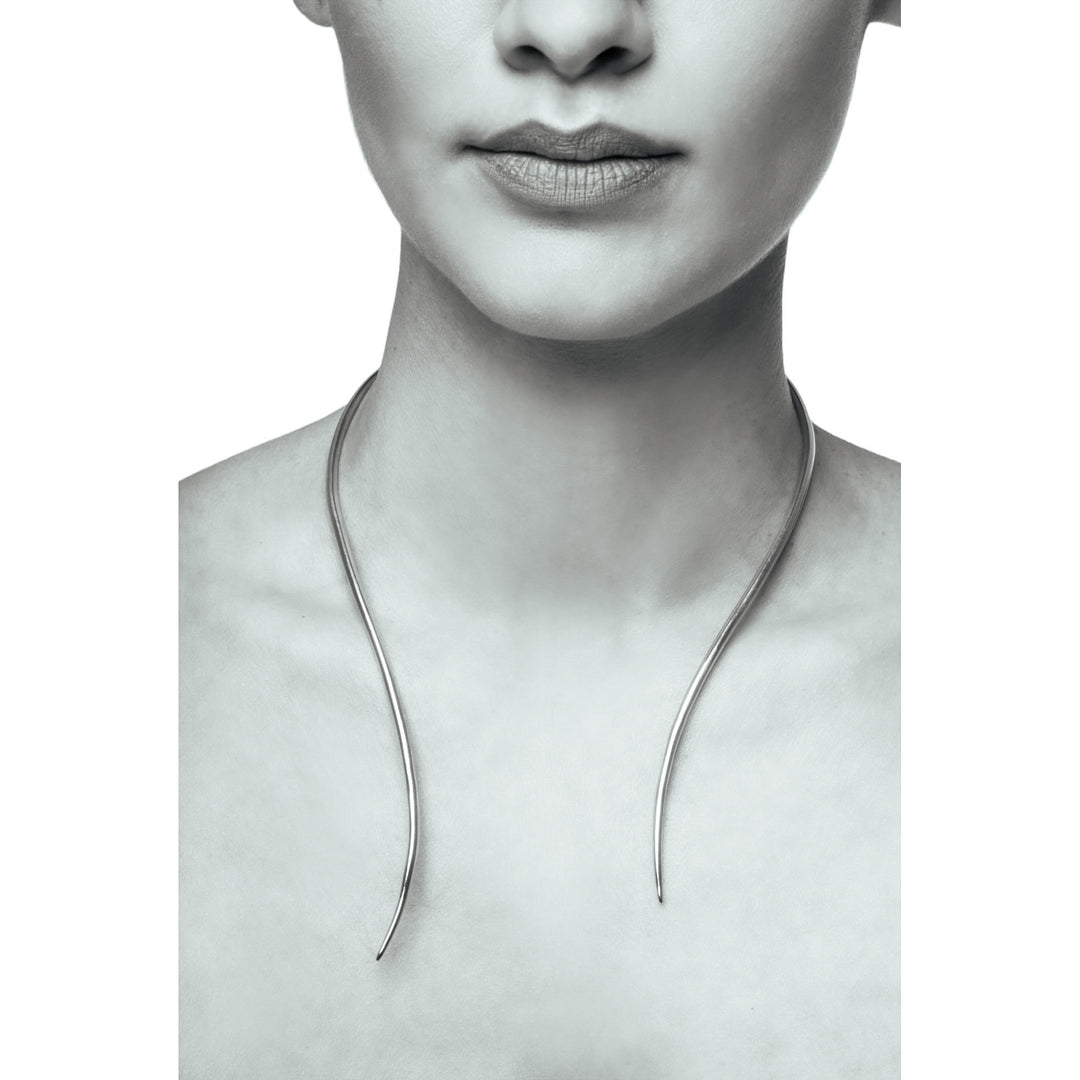 Dione Choker in Sterling Silver
Regular price
€ 220
/
Tax included.
Introducing Dione: The Exquisite Necklace Choker from the Eternal Waves Collection
Radiate Timeless Elegance - A Captivating Statement Piece
Embrace the allure of the Dione necklace choker, an exquisite adornment from the Eternal Waves Collection by Haniotis Hellas. Inspired by the mythical Greek water nymphs known as the Okeanides, this choker exudes a sense of grace and sophistication. Crafted with meticulous attention to detail, the Dione necklace choker features clean, minimal lines that gracefully follow the contour of the neck, enhancing your natural beauty and accentuating your face. Made from high-quality sterling silver, this piece catches the light from every angle, adding a touch of enchantment to any look. Whether you're attending a glamorous event or simply looking to elevate your everyday style, the Dione necklace choker is the perfect choice. Wear it solo with a low neckline for a delicate yet captivating effect, or layer it with other chains for a more bold and personalized statement.
Versatility for Every Occasion - A Versatile Accessory for Any Look
With its timeless design, the Dione necklace choker transcends trends and seasons, making it an enduring piece for your jewelry collection. Its versatility knows no bounds, as it effortlessly transitions from day to night, complementing any outfit with its understated elegance. Indulge in the pleasure of adorning this necklace choker as part of a special occasion ensemble, elevating your style to new heights. The Dione is equally suited for daily wear, effortlessly enhancing your morning casual look with a touch of sophistication and character. For a complete and coordinated look, pair the Dione necklace choker with the elegant Nerissa earrings or the matching Dione bracelet. The impeccable craftsmanship and ethically sourced materials ensure the highest quality and longevity, allowing this stunning piece to become a cherished heirloom for future generations.
Experience Timeless Beauty - Authentic Greek Craftsmanship
The Dione necklace choker, a beloved best-seller, embodies the essence of Greek mythology, Greek summers, and the mesmerizing Aegean Sea. Each Dione necklace choker comes with a certificate of Authenticity, guaranteeing the use of ethically sourced materials and providing you with peace of mind as you wear this remarkable piece. Crafted with passion and artistry, every detail is meticulously perfected, ensuring its flawless appearance from every angle. By choosing the Dione necklace choker, you become a part of the legacy of Haniotis Hellas and join a community that appreciates the beauty of timeless Greek craftsmanship. This captivating piece will become a cherished symbol of elegance and grace, connecting you to the rich cultural heritage of Greece.
DETAILS 
Choker
Color: Silver
Composition: Sterling silver 925
Slip-on choker
Place of Origin: EU
Handmade in Greece
Product: WEN002