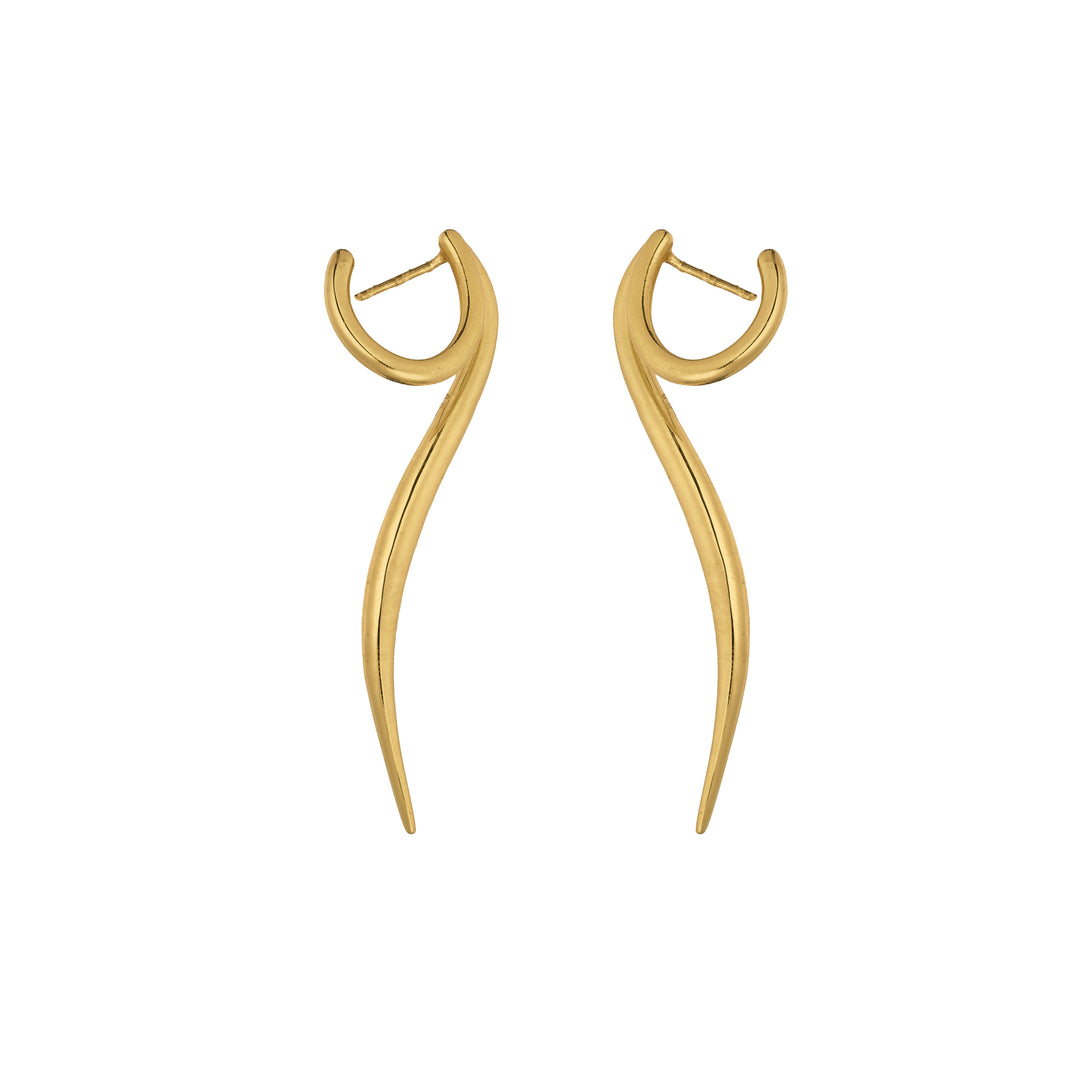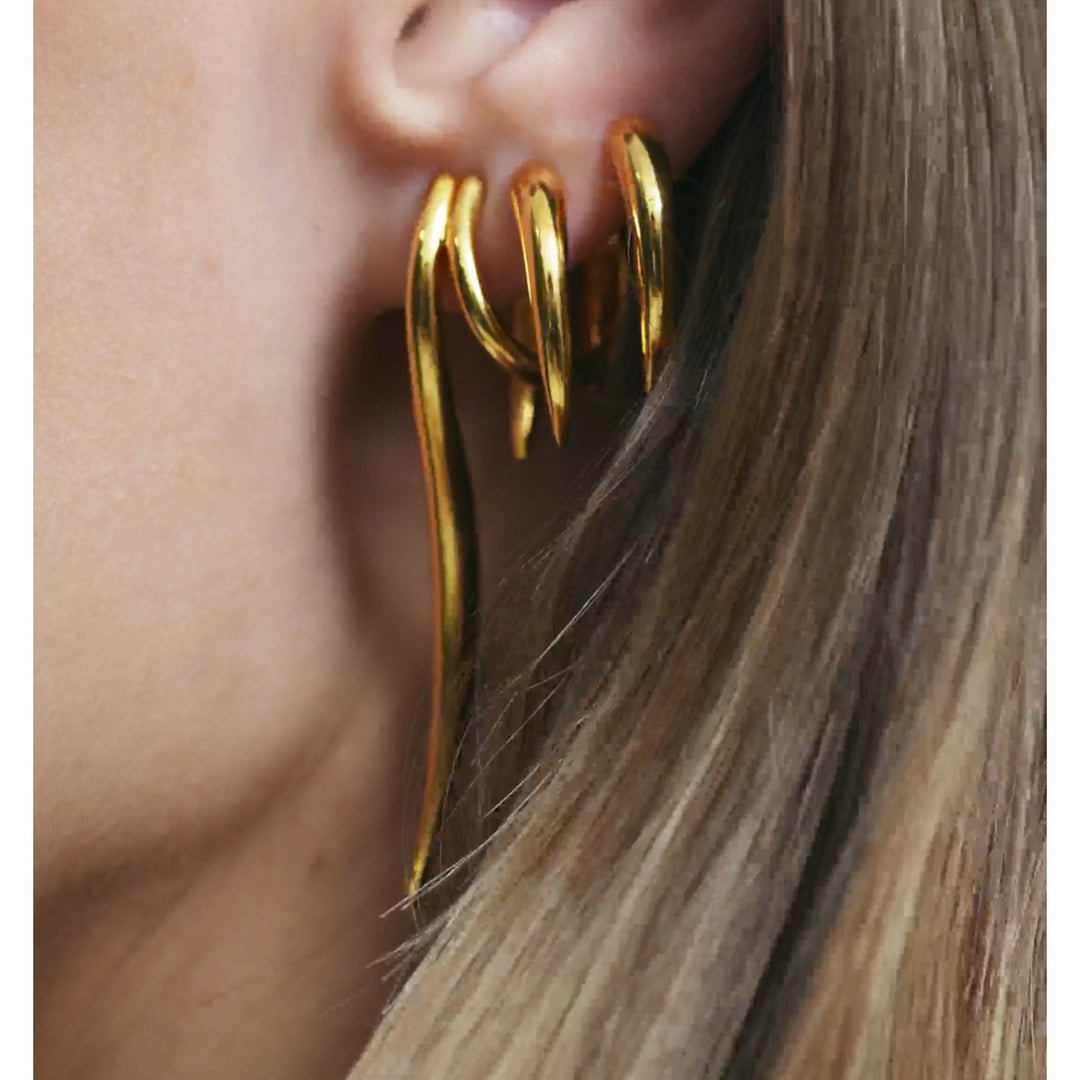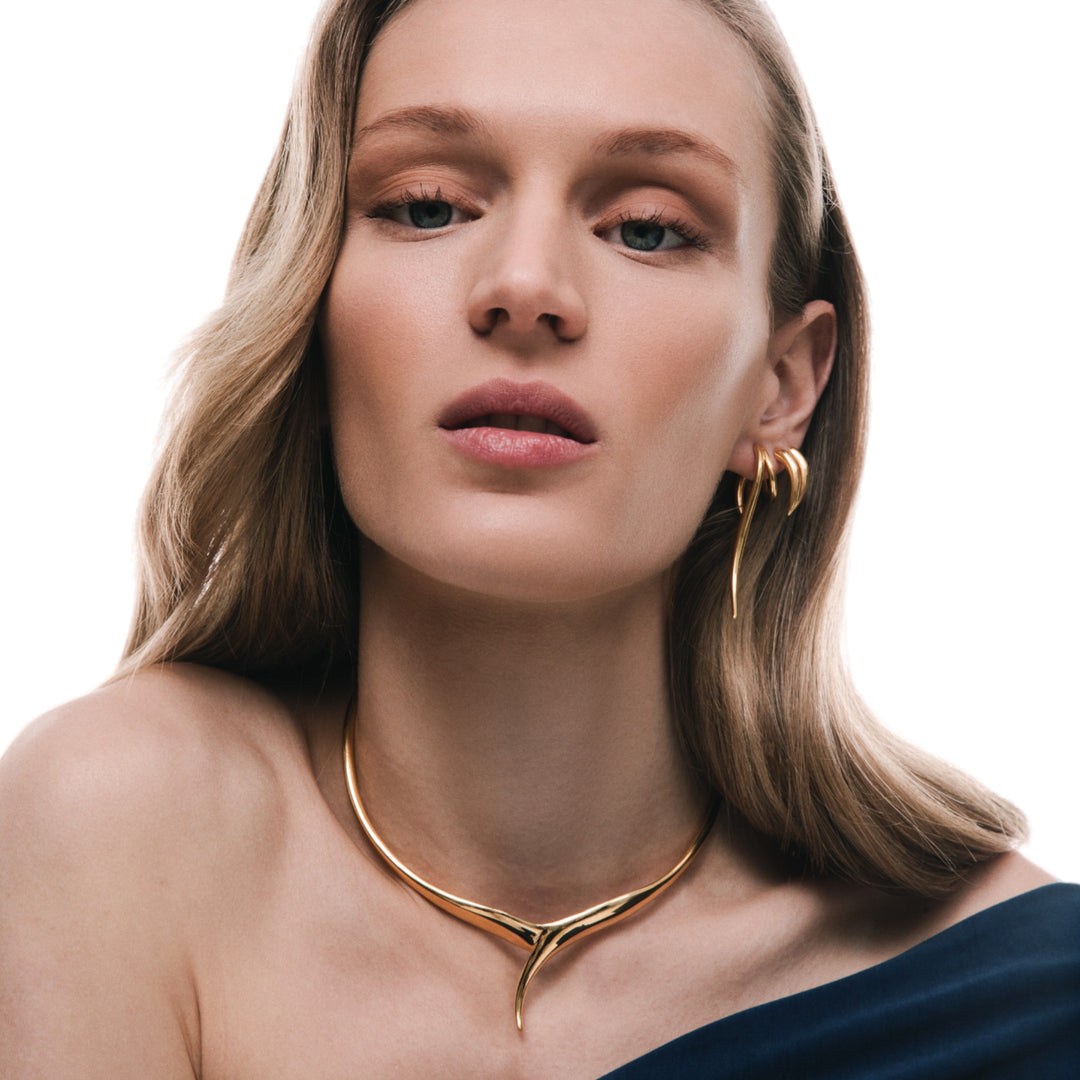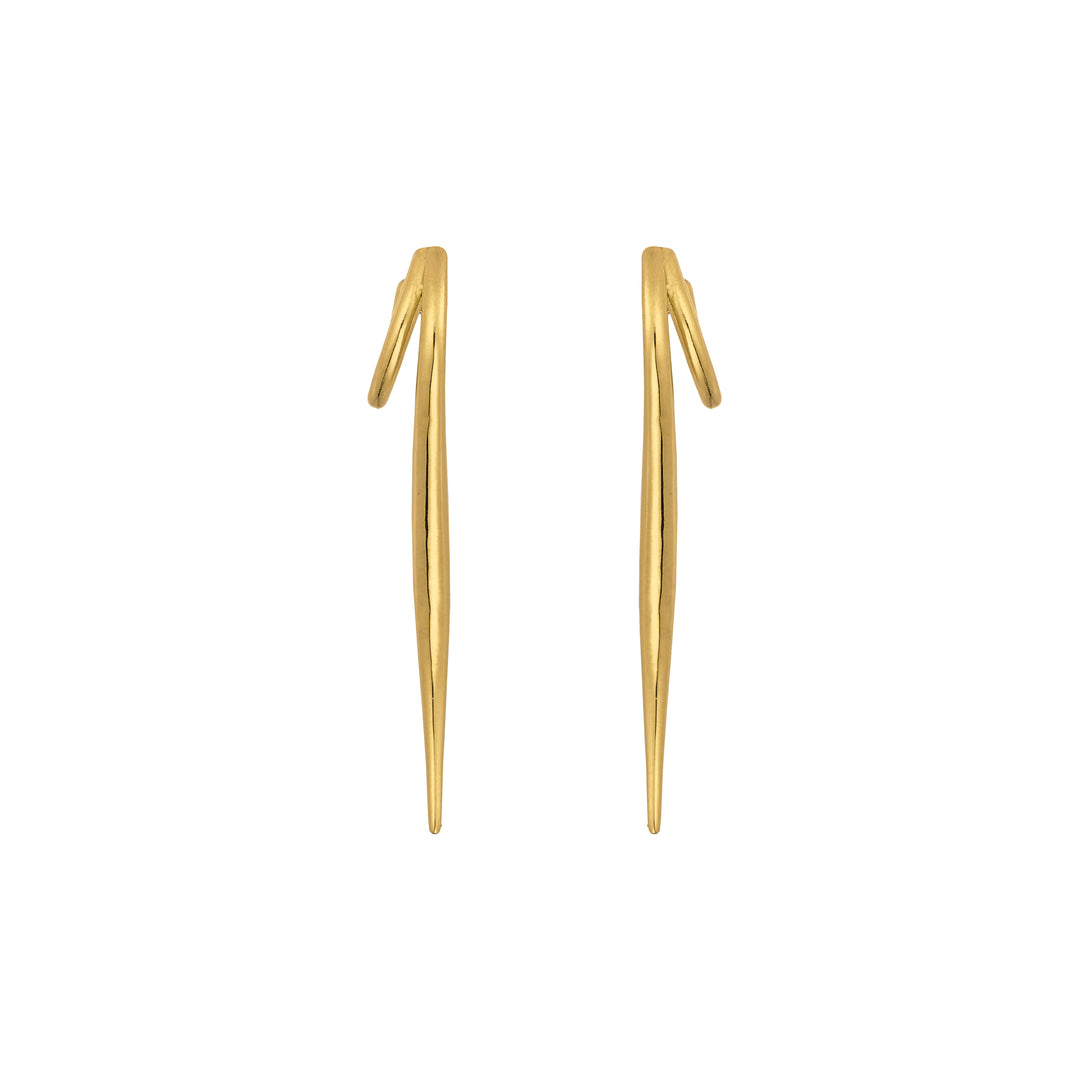 Doris Earrings in Solid Gold
Regular price
€ 1.900
/
Tax included.
Introducing "Doris" from the Eternal Waves collection: Timeless Elegance with a Touch of Greek Mythology
Embrace the captivating allure of the Aegean Sea with our enchanting pair of earrings, Doris. Inspired by the mythical tales of Greek gods and the picturesque waves of Greece, these earrings capture the essence of both ancient legends and modern elegance.
Goddess-Inspired Perfection: Immerse yourself in the ethereal beauty and grace of Doris, named after a sea goddess from Greek mythology.
Representing the fertility of the ocean, these earrings exude a sense of abundance and prosperity. With their clean, minimal lines and intricate details, Doris earrings celebrate the rich fishing-grounds found at the merging of rivers and the sea. Unparalleled Design and Craftsmanship: Crafted from exquisite 14K gold, our Doris earrings are designed to wow. Their illusionary effect creates the appearance of two earrings, elegantly covering the lower part of the earlobe. The longer wave-shaped piece gracefully follows the curve of your neck, illuminating your face. Meanwhile, the hoop adds a touch of modern charm and completes the sophisticated look.
Versatility That Transcends Time:
Doris is not just another accessory - it is a piece that effortlessly transitions from day to night and accompanies you throughout the year. Wear it with your favorite casual ensemble to add a touch of elegance to your everyday style or don it for a special evening occasion to make a captivating statement. The timeless design ensures that Doris will become an heirloom piece cherished by future generations.
Create Your Unique Combination:
Discover the art of self-expression with Doris. Wear it solo for a fresh and sophisticated look or combine it with our Rhene earrings for those with multiple piercings. For an outstanding statement, dare to pair Doris with the harmonious elegance of our Galene necklace or Harmony Necklace. Let your creativity flourish as you unleash your unique personal style.
Authenticity and Luxury Guaranteed: We take pride in our commitment to ethical sourcing and outstanding quality. Doris comes with a certificate of authenticity, ensuring its genuine 14K gold construction and ethically sourced materials. With a lifetime guarantee, you can confidently wear this exquisite piece as a symbol of timeless elegance for years to come.
Haniotis Hellas: A Legacy of Exceptional Jewelry:
Doris is part of the Eternal Waves Collection, a signature line by Haniotis Hellas. Since its debut in 2015, this collection has captivated jewelry enthusiasts worldwide with its exquisite designs and undeniable charm. Made in Greece, each piece is infused with the beauty and passion of this ancient land. Unlock the magic of Greece and adorn yourself with the splendor of the Aegean Sea. 
DETAILS 
Earrings 
Color: Gold
Composition: 14K Gold

Hook

fastening, suitable for pierced ears
Place of Origin: EU
Handmade in Greece
Product: WEA067