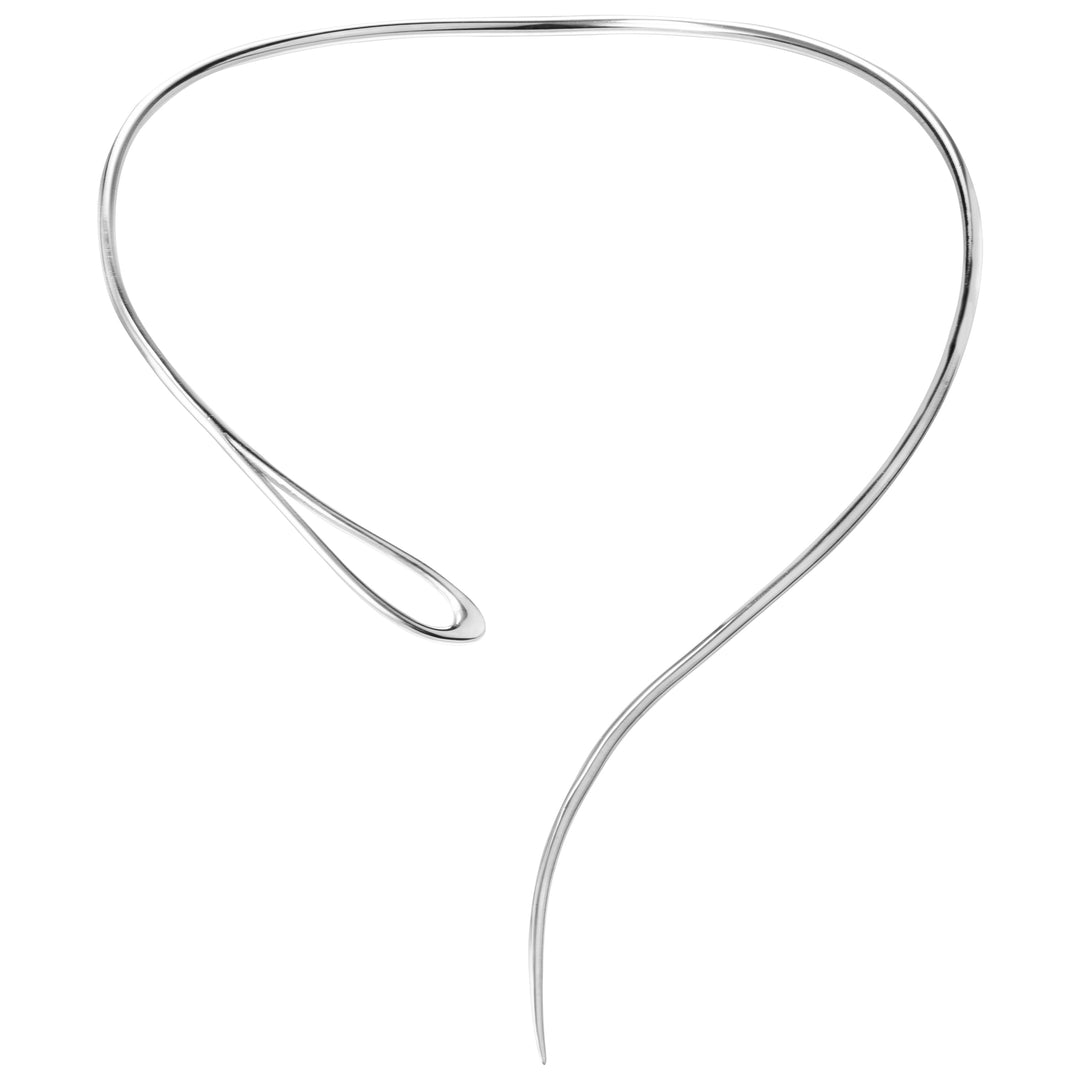 Galene Choker in Sterling Silver
Regular price
€ 290
/
Tax included.
Introducing Galene: The Exquisite Necklace Choker Inspired by the Tranquil Aegean Sea
Unleash Your Inner Goddess with Galene's Calming Aura
Channel the Serenity of the Aegean Sea
Unveil the timeless elegance of Galene, a necklace choker from our Eternal Waves collection. This exquisite piece draws inspiration from the Aegean Sea, famous for its crystal-clear turquoise waters and tranquil waves. Named after the minor goddess representing calm seas, Galene exudes an aura of serenity and grace, making it the perfect accessory for those seeking a touch of ethereal beauty.
Immerse Yourself in the Mystical Allure of Galene
Uniquely Crafted for the Discerning Soul
Crafted with meticulous attention to detail, Galene showcases clean minimal lines and an eye-catching asymmetrical design. Made from premium sterling silver, this necklace choker guarantees exceptional quality and durability. With its versatile slip-on style and perfectly situated collarbone placement, Galene becomes an extension of your unique personality. Wear it with pride, knowing you own a one-of-a-kind piece that symbolizes your individuality and captures the essence of the mythical Greek summer.
Embrace Timeless Sophistication and Unforgettable Memories
From Day to Night, Galene Is the Epitome of Versatility
Galene is not merely a piece of jewelry; it's an heirloom that transcends trends, promising years of timeless sophistication. With its seamless transition from day to night, this exquisite choker can effortlessly accompany you from your casual everyday adventures to special evening occasions. Embrace the opportunity to express your personal style and make a bold statement by pairing Galene with our Dione bracelet or Aegean bracelet. Complete the look by daringly adorning yourself with our stunning Dorris earrings for an ensemble that exudes elegance and confidence
DETAILS 
Choker
Color: Silver
Composition: Sterling silver 925
Slip-on choker
Place of Origin: EU
Handmade in Greece
Product: WEN008