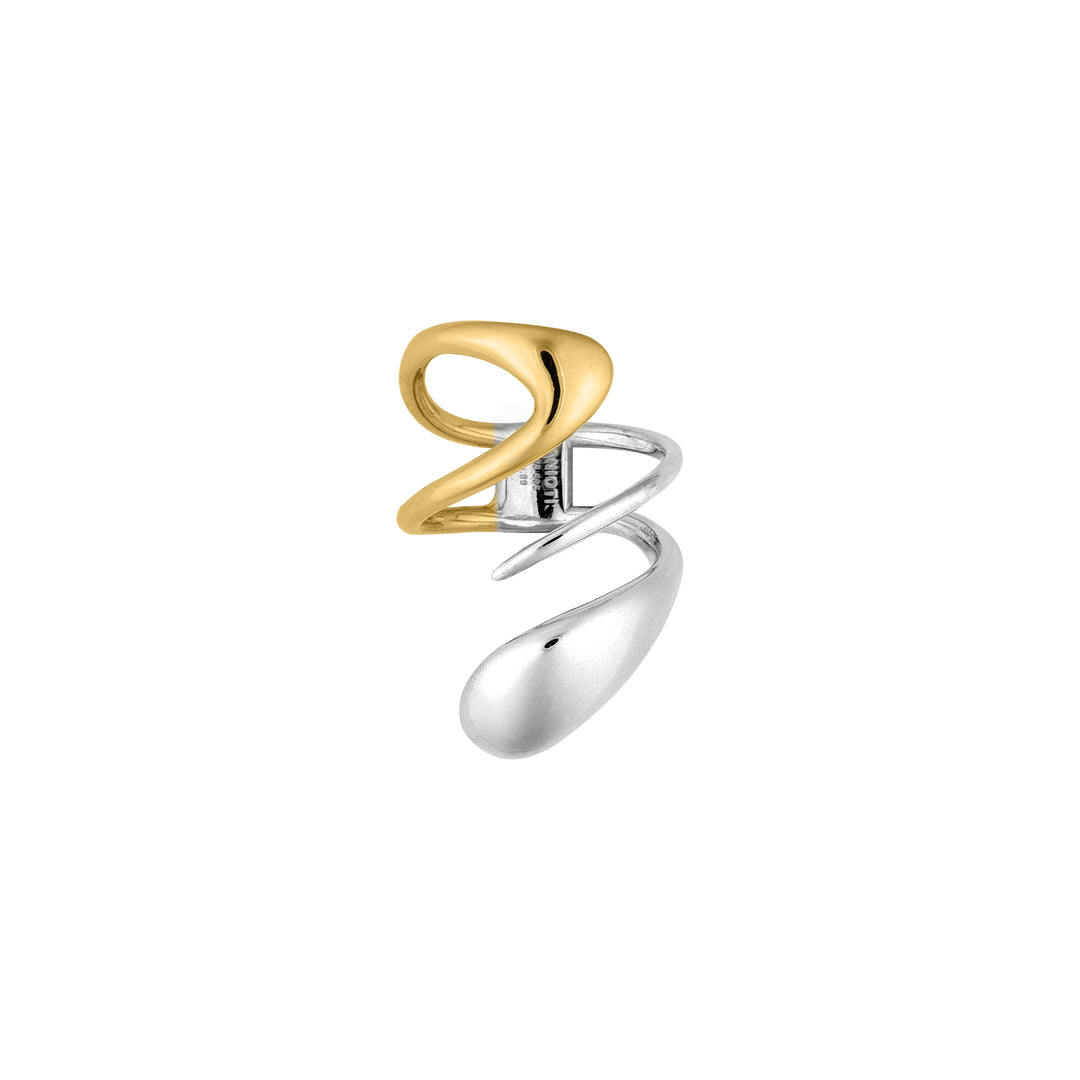 Two-tone Melite Ring in Solid Gold and Sterling Silver
Regular price
€ 620
/
Tax included.
Eternal Waves: Two-tone Melite Ring - Greek-inspired Elegance
Immerse yourself in the tranquil beauty of the Greek islands with the Two-tone Melite Ring from the Eternal Waves Collection by Haniotis Hellas. Inspired by the graceful waves of the Aegean Sea, this ring is meticulously crafted in Athens, Greece, from sterling silver and 14K gold. Experience the essence of Greek heritage and let this ring transport you to a world of timeless elegance and sophistication.
Versatile Statement Piece
Make a bold statement with the Two-tone Melite Ring. Designed to be worn solo, it effortlessly becomes the centerpiece of your outfit, showcasing your unique style and personality. The versatile design of this ring makes it ideal for the index finger, allowing you to create a captivating look that complements any ensemble. Express your individuality with this statement piece that adds a touch of glamour to every occasion.
Modern Heirloom, Timeless Beauty
The Two-tone Melite Ring is not just a piece of jewelry; it is a modern heirloom that will be cherished for a lifetime. Haniotis Hellas takes pride in delivering exceptional quality, and this ring is no exception. With a lifetime guarantee and a certificate for the materials used, you can wear this exquisite piece with confidence and joy. From day to night, let this ring be a symbol of your personal journey, an everlasting reminder of beauty and elegance.
DETAILS 
Color: Gold & Silver
Composition: 14K gold, Sterling silver 925
Size: Adjustable
Place of Origin: EU
Handmade in Greece
Product: WER021GS